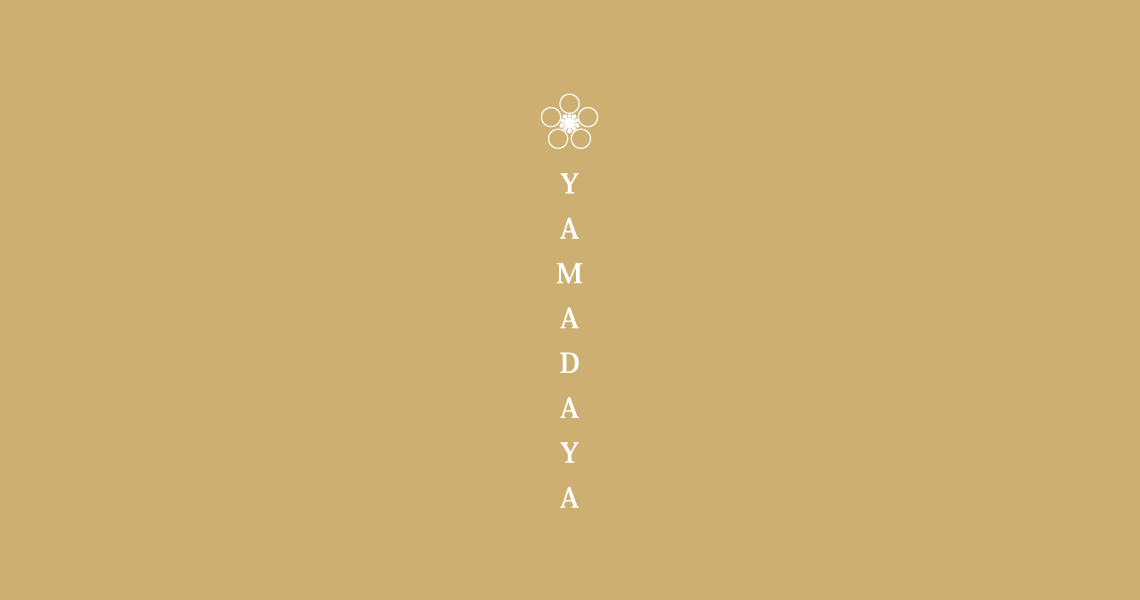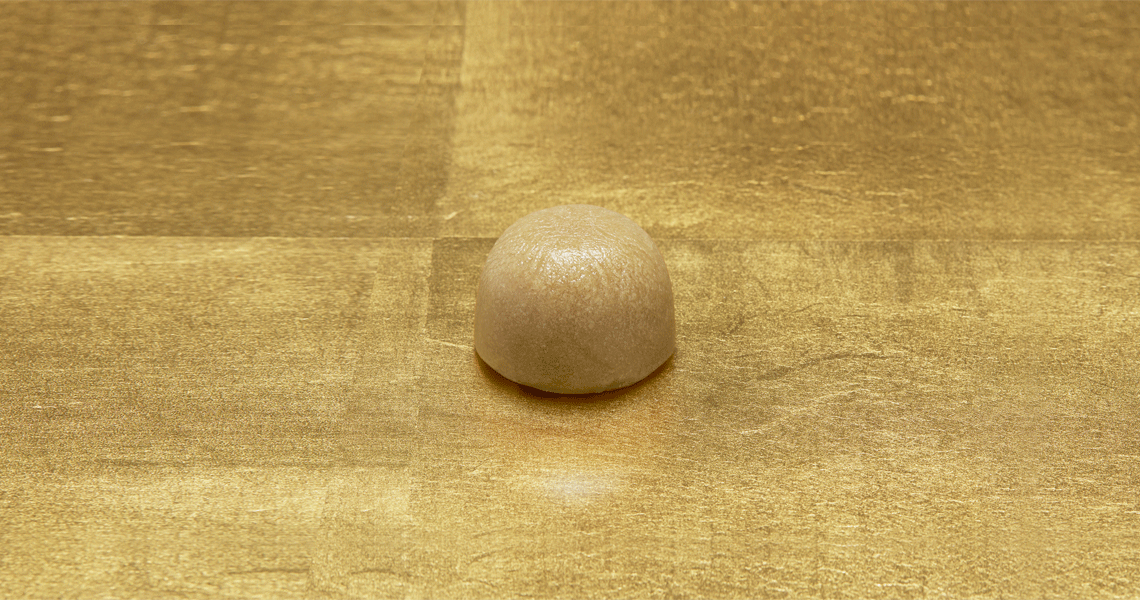 Ko Ki Bi
A tiny, tiny cane sugar manju bun, Kokibi.
Just 22 grams, these petit manju buns are made of tebomame
(a type of white kidney bean) finished with
the mineral-rich cane sugar, kibito.
A healthy little cake with mellow sweetness and alluring flavor,
of course perfect with matcha green tea, but also delightful with coffee and black tea.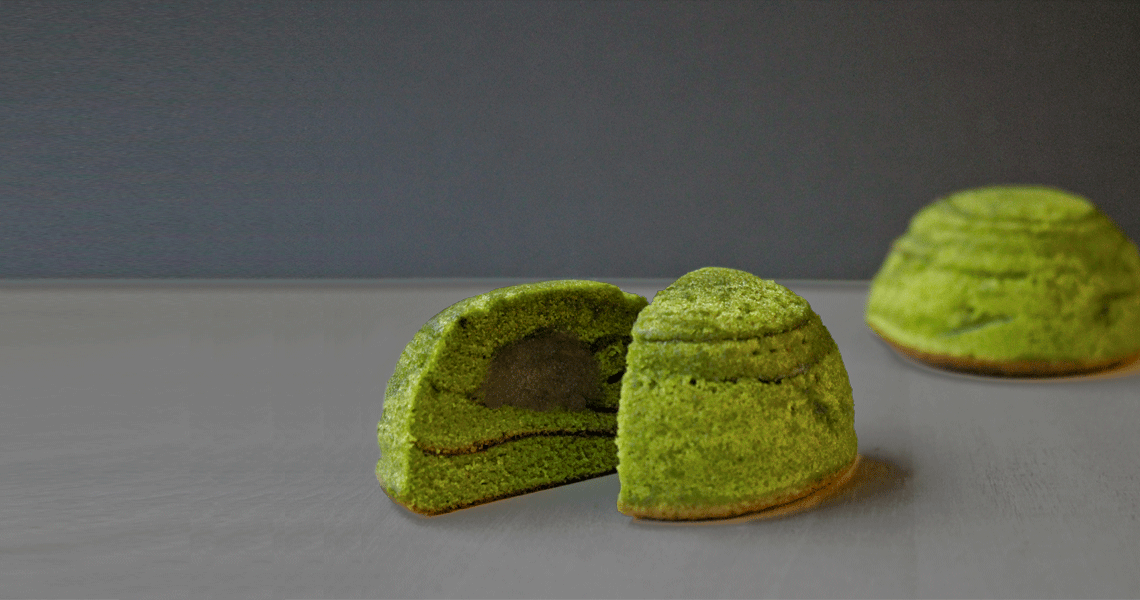 MATCHA DOME KUCHEN
Yamadaya's original baumkuchen is characterized by
its mellow and gentle koshian bean paste combined
with fragrant matcha tea flavor.
Round and cute, this bite-sized sweet is
sure to make you happy.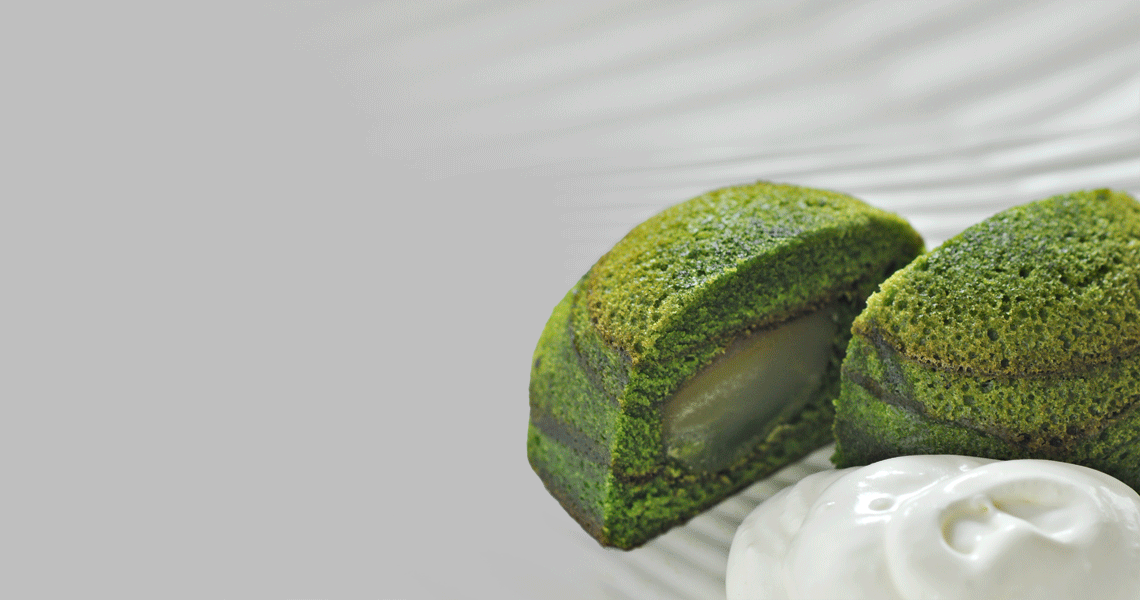 MATCHA DOME KUCHEN
Our Matcha tea-flavored Dome Kuchen Grande is characterized
by the bitter taste of green tea combining with the perfect
sweetness and mellow texture of the red bean paste and chestnuts.
Chestnuts completely enveloped in Yamadaya's deluxe
koshian bean paste, made with azuki beans from Tokachi in Hokkaido,
and topped off with fragrant uji-matcha tea.

As with the traditional Austrian Sachertorte,
taste is enhanced by a dash of whipped cream. An adult, premium sweet
available for a limited time only. As a gift for a someone special, or for enjoying tea time.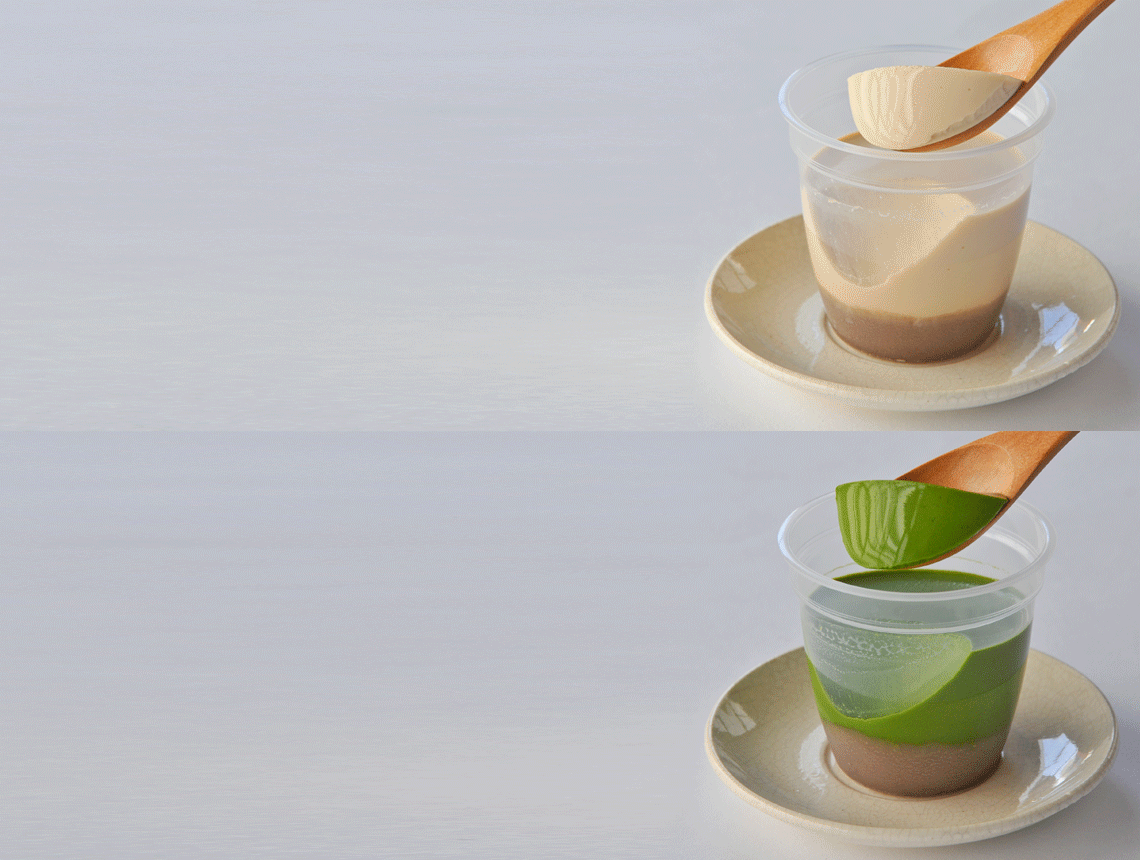 MATCHA PUDDING
Our light beige Hojicha Pudding emits a faint yet pleasant aroma that hints at its delectable taste. The striking green color of our Matcha Pudding catches the eye, while its bittersweet flavor pleases the taste buds. Both are paired with Yamadaya's signature rich red bean paste, made from only carefully-selected Tokachi-grown red beans, creating an exquisite harmony. Take a scoop of pudding and red bean paste in the same spoonful and be captivated by the perfect balance of flavors.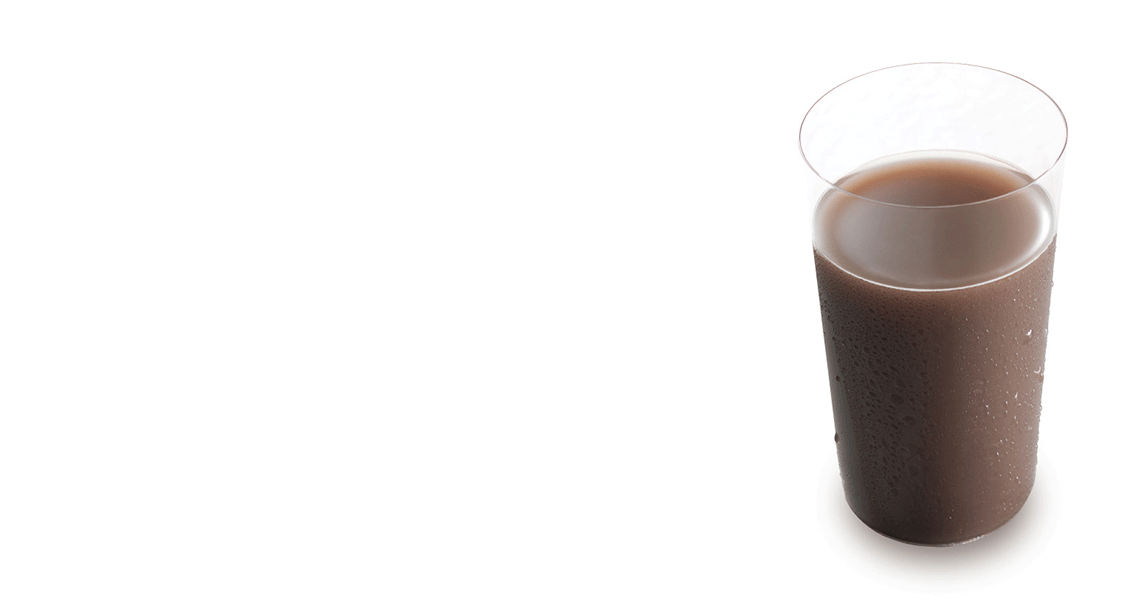 MEISUI SHIRUKO KIRA
Made with carefully selected adzuki beans from Tokachi in Hokkaido, and water from karst aquifers in Shikoku.
The present head of Yamadaya — the fifth generation to inherit the business, established in 1868 in the Keio era — has put all their care and thought into the preparation of this exquisite oshiruko (sweet red-bean soup) drink, as passed down the generations from father to a single son. We hope you will enjoy it.

The "Shikoku Spring Oshiruko: Kira" comes in a convenient single-serve size of 150 g, packaged in aluminum foil bags without concentrating the product, and is delivered by refrigerated courier service. You can chill it and enjoy it straight out of the bag. Please shake well before drinking, as the strained bean paste tends to settle at the bottom.